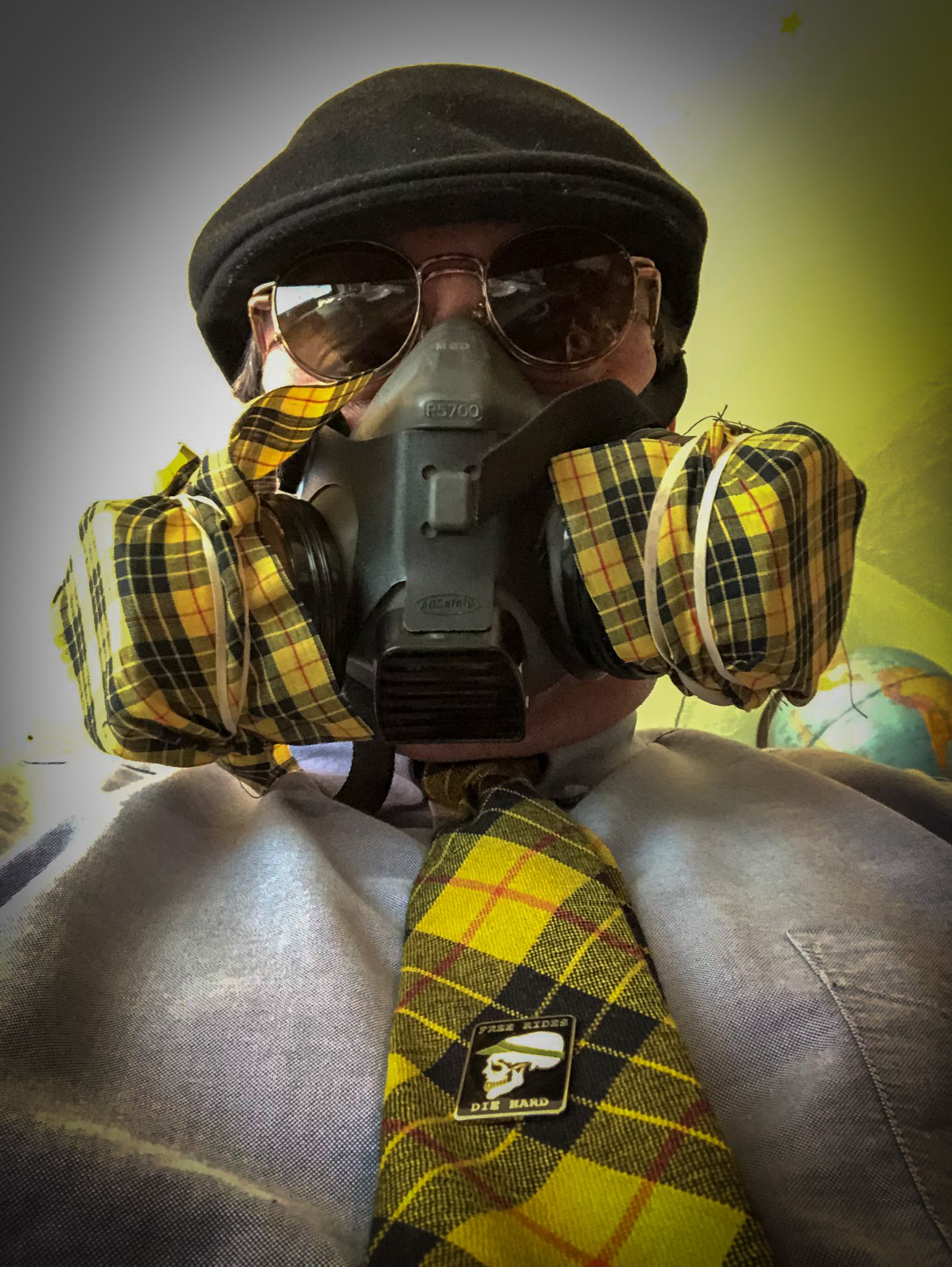 Checking in. I guess we are just doing what everyone else is doing. Some of us, like our piper, have taken things to the extreme of course! We have managed to have a few socially distanced practices in Kelly's garage which has been both a mental and musical life saver! It's amazing how songs just start to slip away when you haven't played them in a long time? We are having fun with a new cover of a song called "Mrs Elliot" by "Enter The Haggis." The song has a lot of moving parts so learning it has not been an easy task. Martha brought in a song by a band called "The Darlingside." Yes, I'm sure they are popular to somebody but wee folk in Juneau, Alaska had never heard of them. They have a song called "The Best of the Best of Times." Their version is a pretty stripped down instrumental with kind of a "drone" quality to it. Martha saw the potential of this song using the unique instruments and capabilities of FOM. In other words, sonic curtains of guitar distortion and bagpipes! We are having a lot of fun with it. Martha has another song that she wrote called "Glass House." It's very new, so new in fact, some of us are still trying to understand what the chords are! 
Mark has been busy with the recordings. Things are getting pretty close really. What's the hold up? Well, having the time to work on them has always been an issue. In that respect, Covid 19 was a blessing. All the time at home means he can focus on things better. Mark is a bit of a perfectionist. Using mad scientist lab like techniques in his garage, he's trying to find the sound that he hears in his head. Our first release, "Moon and Stars" is finished and only needs to be mastered. The rest of the songs are literally one recording session away from being finished.
Like everyone else we are lying low. Trying our best to keep the songs we know on a warm simmer. No shows planned of course. We hope this changes soon. Hang in there!