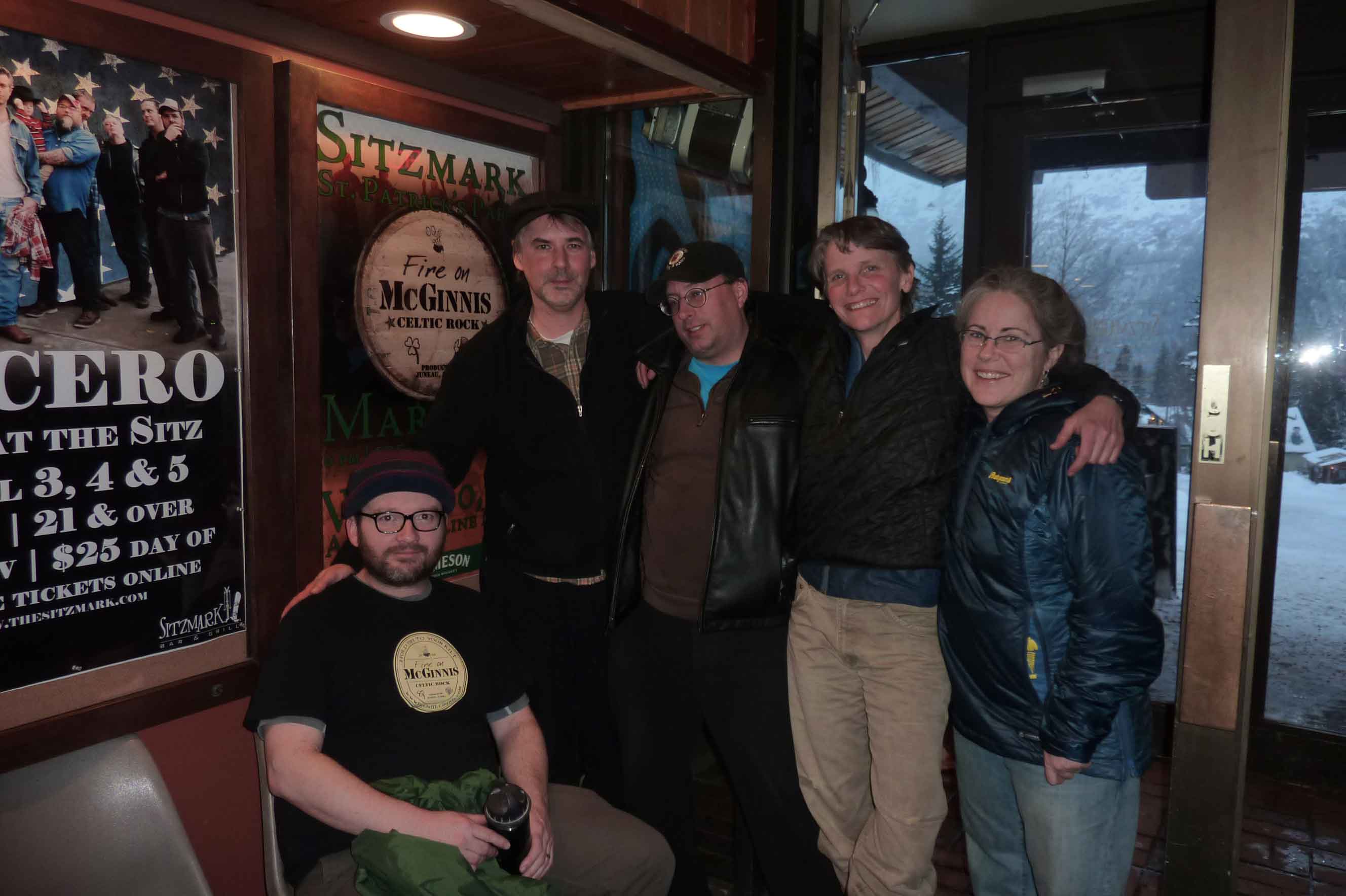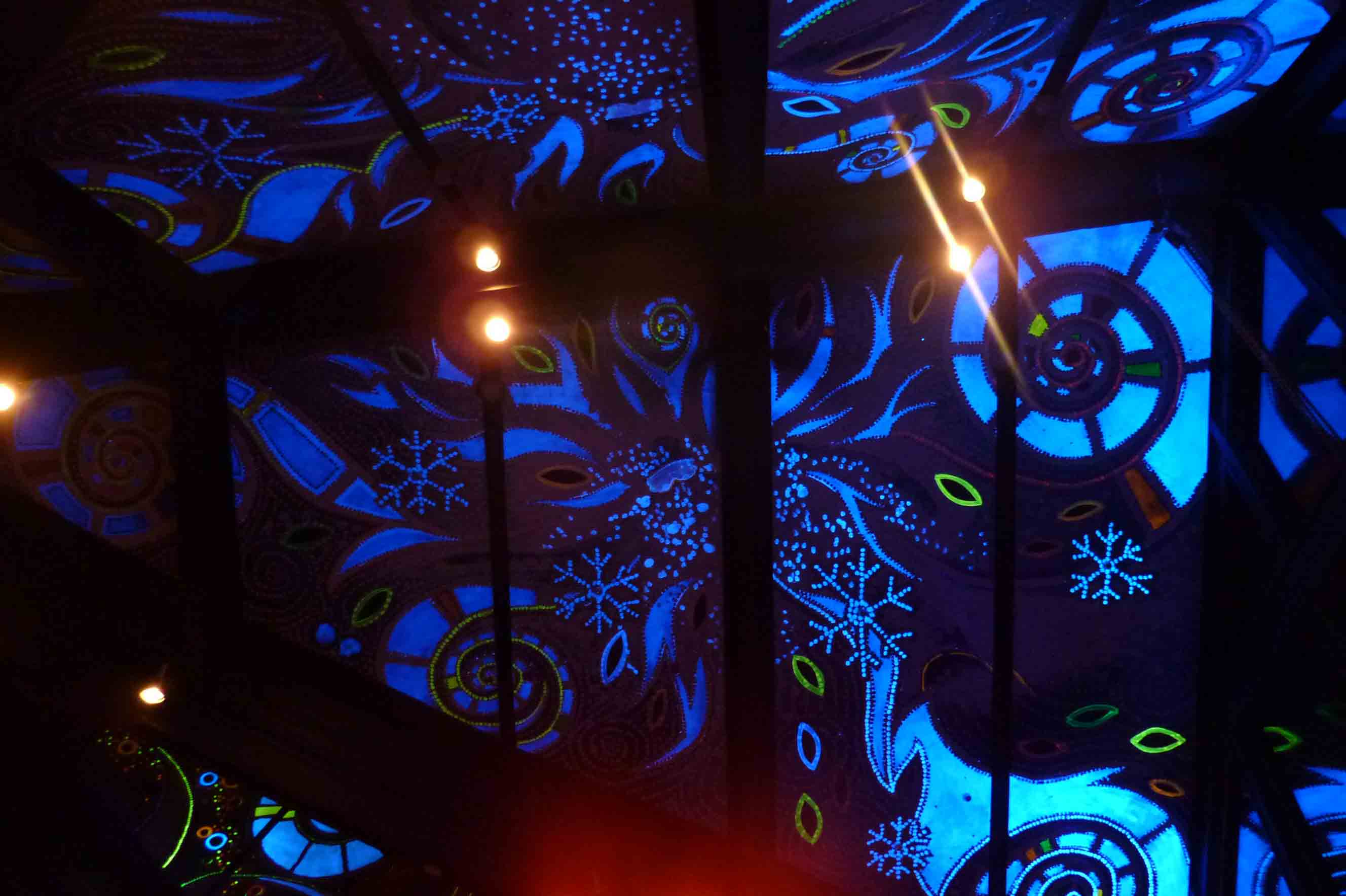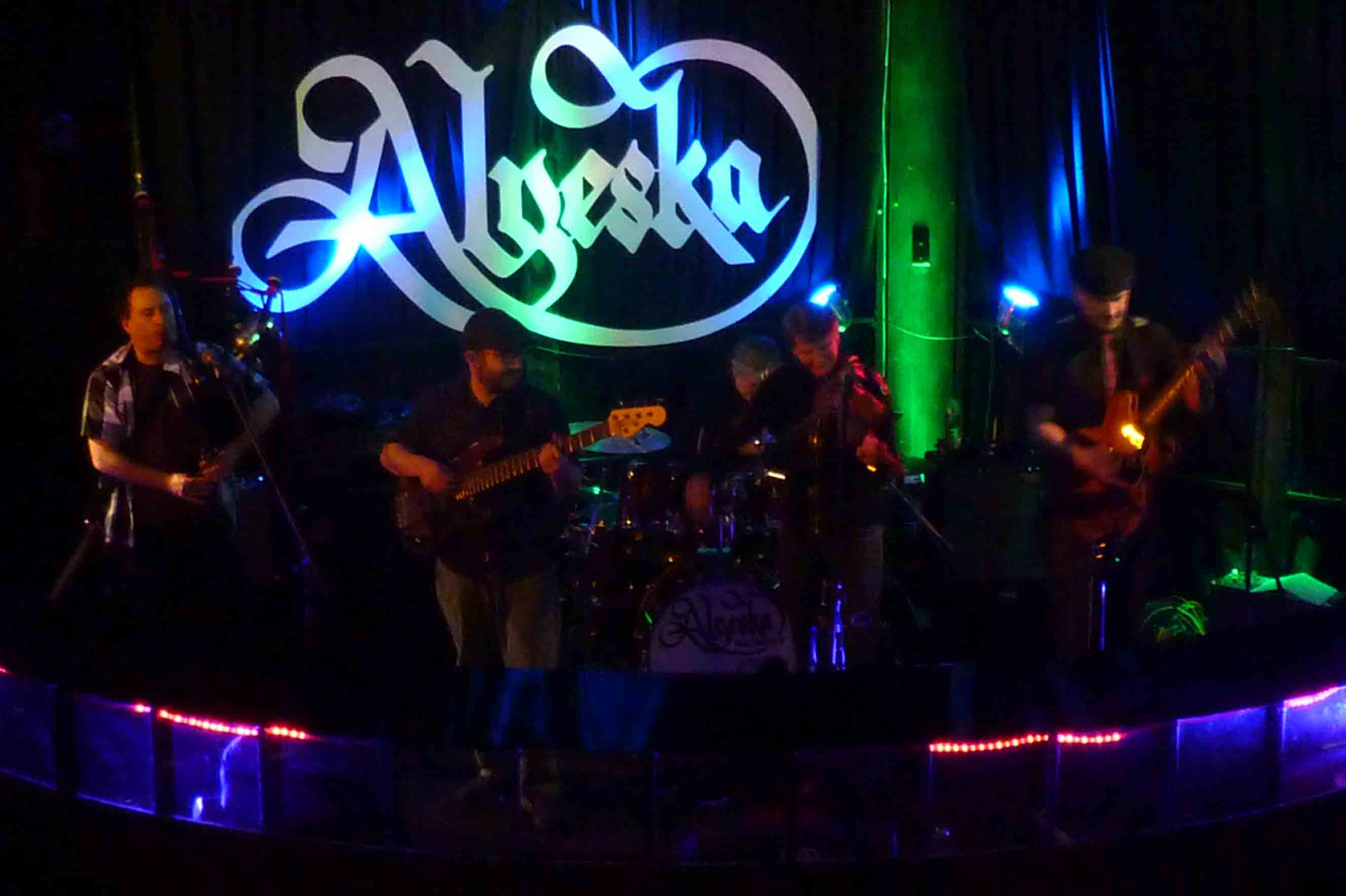 FOM has played at many venues. Pubs, stages, big and small, and once under a staircase bannister behind a hot tub so it means a lot when we say that the Sitzmark was the best place we have ever played! The Sitzmark is owned by the Alyeska ski resort in Girdwood, Alaska. Not a big deal to get there, it's about a 40 minute drive from the Anchorage airport (assuming the roads are good!) and the trip along Turnagain arm is quite scenic. The Anchorage area had a significant snowstorm the night before so the Alyeska limo service was a tad on the tardy side but other than that, our treatment by the Alyeska hotel staff was exceptional. They even threw in an extra room for our troubles. 
It's a fast shuttle ride to the Sitzmark Bar and Grill and even faster to ski there from the resort itself. The stage is smallish but well organized and the sound crew, Darron and Jonas helped us settle in nicely. 
In the daylight the Sitzmark is nice place. It's basically a ski-in, ski-out lodge at the base of Alyeska ski resort. It's open, spacious, good food and ton's of beer on tap. At night the place completely transforms however. The Sitzmark ceiling, hardly noted during the day becomes an incredible work of art at night! Trippy spirals, shapes and stars.You feel like you are either under the sea or floating in space depending on what kind of trip you're on. The psychedelic  ceiling, combined with the laser lighted show made for quite an event.
St. Patrick's day fell on a Monday this year so the crowd was a little smeared out from a tough weekend. Oddly the bar rebounded when Mike started playing  "Amazing Grace" on pipes.  Suddenly we had a sing-a-long followed by a sea of freak dancing to our rocked out brand of traditional music.
We like to thank Skip Lichter for inviting us and sorting out the needed details. Also, we want to thank Ben Napolitano for covering the graphics and postering. And lastly, cheers to the Alyeska staff and limo service that made our short stay in Girdwood so great! -FOM