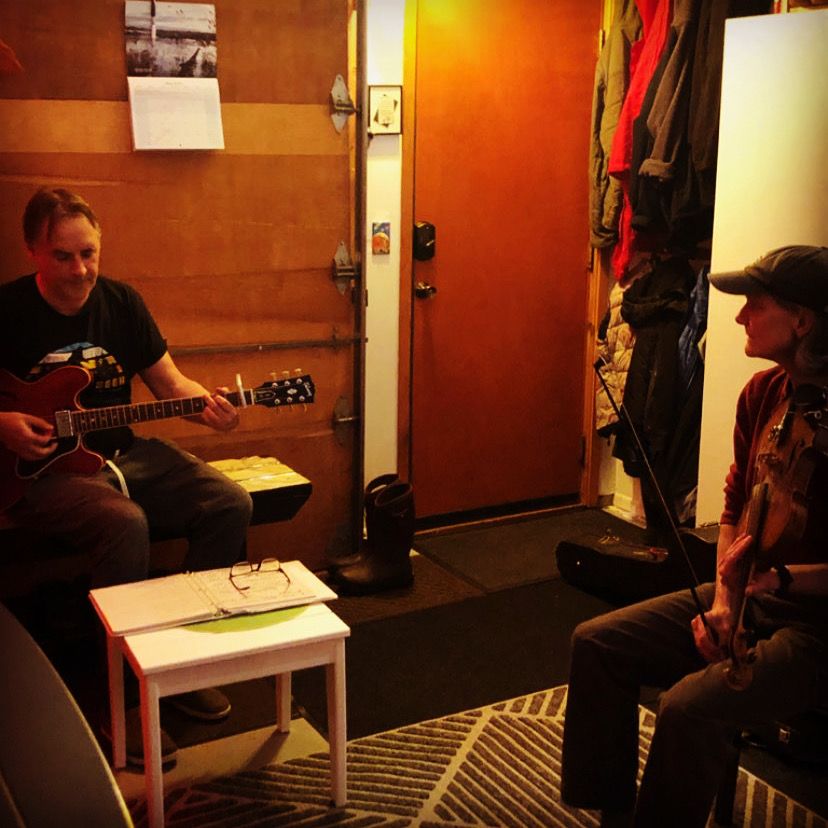 It's been a long pandemic and FOM did the right thing by laying low. Certainly it was no fun for any of us but we managed to keep the music alive in small ways. 
A more common term is "wood-shedding" but we call them "clinics." Basically they are low volume practice sessions where not all band members are present. Why do this? For most normal people, music isn't written to a mental "hard-disk" somewhere and recalled easily...It starts to fade! Capo positions disappear, starting chords and chord progressions disappear. That sweet solo that you played 1000 times? Gone. Lyrics are probably the toughest. Especially songs like "Bedlam Boys" that has 8 complicated verses. Newer material is always a challenge to remember because it hasn't been played enough. Our solution? Clinics. Just get together and play the material with no expectations. Just get the song "back under your fingers" they say. We have a held a few full band practices and several smaller clinics. It's good to get the songs back.
We would like to recognize Clint Davis for all the help he has provided for some of our practices and live shows. He's genuine and kind, with a strong grasp of all the technical aspects of a modern PA system. 
Currently on Facebook we are using photography from a local photographer named Michael Penn. We love the pictures he took at our last live show in 2019. Thank you Michael! -FOM