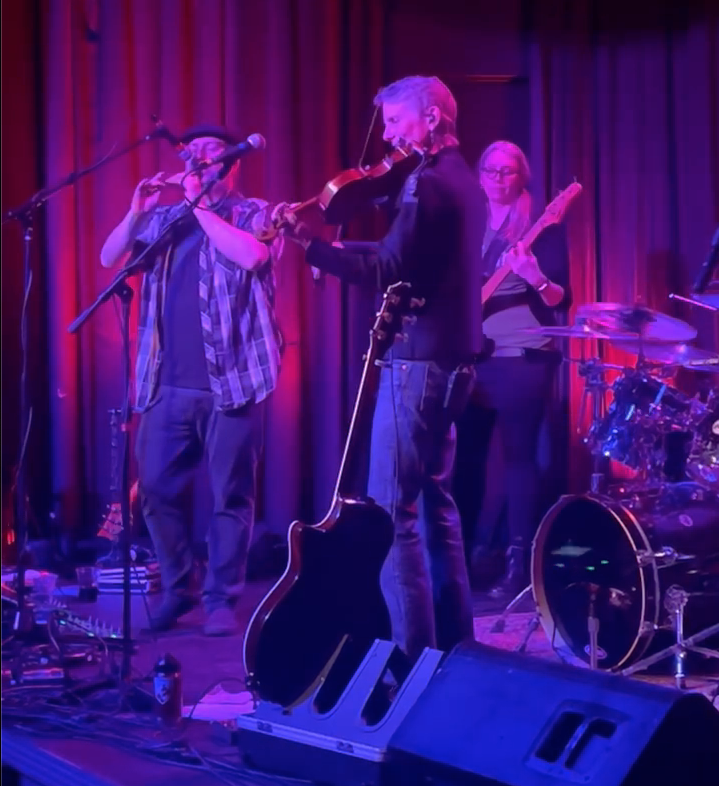 What a whirlwind tour to Anchorage to play the 49th State Brewery! 
Our travel plans were derailed by a flight cancellation on Thursday. This put us in a bit of a "pinch" schedule wise. Fortunately for us, the sound crew and staff at 49th State Brewing made things happen quickly and we had a great show! 
Many thanks to Natalie Harrison and Philip Price of the Irish Club of Alaska for recommending us. Ellen Maloney and Allie Smedal of Northern Hospitality Group in Anchorage for coordinating the event. We especially appreciated the professionalism of Allen Neilson and his son, Alex at Sounds Good who really knew their equipment and got us dialed in quickly. Also, many thanks to Dan Hemme at Creative Sound and Lighting for providing most of Kelly's drum set. 
We can't forget Premier Alaska Tours and their intrepid driver "KM" for the luxury tour bus ride from the airport and back- that was quite an experience for us!
Mike wants to personally thank the patrons of the 49th Brewing who graciously let him parade through their St. Patrick's Day dinner playing bagpipes and, "Big Tom" for letting Mike ride on his shoulders : )
We like to thank Alaina Pruitt  at 49th State Brewing who handled all the moving pieces leading up to the event and got us extra time to set up. Thank you Alaina! Lastly, the bartenders and staff at 49th State Brewing  who kept the green beers flowing and food on tables. We appreciate all of you - thank you! -FOM